In the mid-2010s, social media was simple. Instagram was for your pictures, Twitter for your feelings and Facebook to see who from your past was getting engaged, married, pregnant, or divorced. This period was also one of relative bliss for tech companies: Facebook's active users were drastically increasing quarter over quarter, and Instagram had doubled its active users in just two years. Even Twitter, which had gone through a rough patch, was regaining its footing. Like all good things, it couldn't last.
A Pew Research Center study found that, by 2022, teenagers had all but abandoned Facebook, significantly denting its cultural cachet. Instagram had similarly disillusioned its users, and Twitter, recently bought by Elon Musk and rebranded as X, doesn't seem to even know what its name is any more. Many apps that comfortably dominated the 2010s are meeting their reputational downfalls because they tried to compete with a new social media app – and failed. Turns out, no one – not even the US Congress – is a match for TikTok. After almost four years of tech companies vying for dominance over the app, it's time to call it: TikTok has won.
The short-form video app sprang to life in the US in 2018 after its parent company, ByteDance, purchased the lip-syncing app Musical.ly and merged them together. By October 2018, TikTok was already surpassing Facebook, Instagram, Snapchat and YouTube in downloads. But the pandemic, which forced much of the world into their homes and on to their screens, is when the app culturally established itself in earnest. The For You page – TikTok's main feed – became filled with dance trends, challenges and other compulsively watchable video content that helped users whittle away their hours in lockdown. The app jumped from around 500 million to 700 million active users in the first six months of 2020.
TikTok's unprecedented success sent its peers scrambling. As early as 2018, it had inspired ill-fated competitors like Lasso – Facebook's answer to TikTok that shut down in 2020. Instagram took its own stab that same year with Reels, along with YouTube (Shorts) and Snapchat (Spotlight). Even Twitter began pushing users towards its own algorithmically determined "For You" feed, but none of these apps were able to slow the TikTok train. By 2021, it had already reached one billion users.
Why users can't look away
TikTok brought something entirely new to the social media ecosystem. While its short-form video format often prompts Vine comparisons, the app's mysterious algorithm is what is really responsible for its success. TikTok has an uncanny ability to find and curate the exact content people want to engage with, going as far as to figure out a user's sexual orientation before she herself was aware of it. For creators, this means a video's success is no longer linked to their number of followers. Someone starting from zero could go viral on day one.
TikTok's feed is not chronological, and is instead determined by engagement. Videos can get millions of views and hundreds of comments because viewers find them funny or interesting, but equally if it makes them angry or embarrassed – "cringe" content is its own kind of genre on the app. Whether they're lusting after a viral makeup product or arguing with a teenager about politics, users can't look away.
And why would they, when alternatives have become so bad? While social media users certainly enjoy TikTok, that doesn't mean they were done sharing pictures and connecting with friends like they did on places like Instagram. But in their attempts to mimic TikTok's success, apps sacrificed their original conceits. A Facebook user's default home page is no longer a chronological feed of their friends and family's posts, but algorithmically recommended content, including posts from strangers. Instagram similarly buried its chronological feed in a hidden tab, defaulting viewers to its own algorithmic feed. As a result, users have found their friends and families aren't seeing their posts, and vice-versa. In trying to compete with TikTok instead of focusing on what users already wanted from them, these apps may have signed their own death warrants.
Some people are attempting to resurrect that old social media feel by migrating to platforms like LinkedIn, which haven't so drastically capitulated to TikTok's culture. But it's hard to find that same connection when over one billion people are hanging out somewhere else. By blindly prioritising discovery and public-facing algorithms over peer-to-peer connection in pursuit of cultural dominance, little remains of what made people join social media in the first place. TikTok may have won the social media war, but it left wreckage in its wake.
Kate Lindsay is a culture writer and co-founder of Embedded, a newsletter about the internet, which you can sign up to here.
The wider TechScape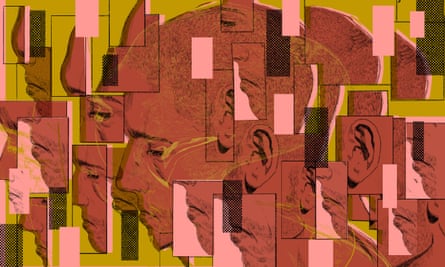 Meanwhile, Walter Isaacson has tackled the subjects of Steve Jobs and Einstein. Now the star biographer turns to Elon Musk. If you can't face 688 pages on the world's richest man, there's lots of revelations online, such as how Musk ordered his Starlink satellite network to be turned off ahead of a Ukrainian drone attack on Russia.
Which is why Marina Hyde asks: Aren't we lucky to have the world in Musk's hands?
Johana Bhuiyan and Sam Levin reveal how US immigration uses fake social media profiles in undercover investigations. And Johana investigates the problems with AI translation tools in the US immigration system.
TikTok's Amazon-like shop is stuffed with cheap Chinese goods, the LA Times reports.
ICYMI: TechScape's Alex Hern and colleagues did a deep dive into TikTok, in this seven-part series, from how it affects your mental health to its ties to China.
Google v US: the tech superpower is going to trial over charges of monopolising the online search space.
Denial of responsibility!
Yours Headline is an automatic aggregator of the all world's media. In each content, the hyperlink to the primary source is specified. All trademarks belong to their rightful owners, all materials to their authors. If you are the owner of the content and do not want us to publish your materials, please contact us by email –
[email protected]
. The content will be deleted within 24 hours.